We currently accept payments from 4 major Credit Cards (Visa, MasterCard, Discover, American Express), and Paypal.
Enter your personal information on the checkout page as shown in the picture.
Confirm shipping method.
Then click on "continue to payment".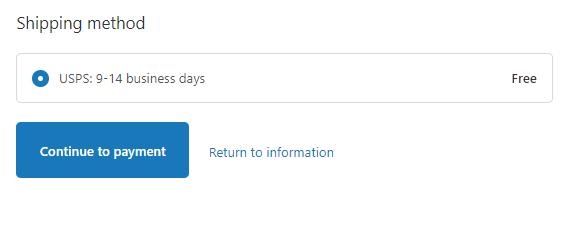 pay for your order
1.Pay With PayPal.
After clicking "Complete order", you will be redirected to the PayPal payment page. The page you may confirm your payment by logging in with your PayPal username and password.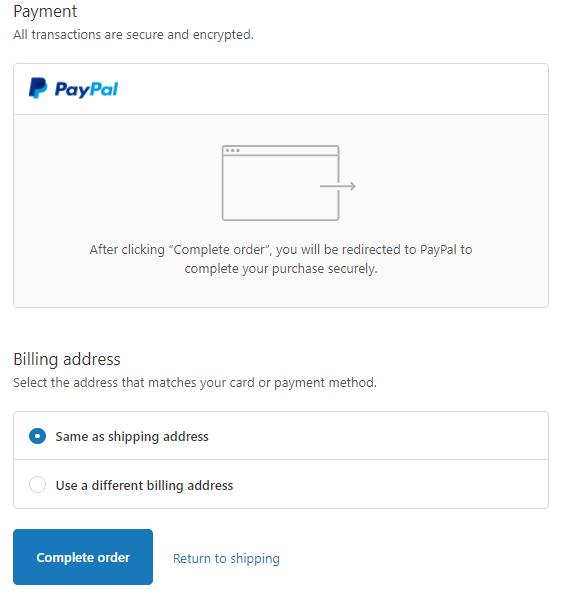 2.Pay With Credit/Debit Card. You may still check out even without a PayPal account. To do so, please click on "Pay with Debit or Credit Card" and you'll be redirected to a secure page where you can enter your credit card information or complete your payment safely via PayPal.
1) MAKE SURE THE "PAY WITH DEBIT OR CREDIT CARD" OPTION IS SELECTED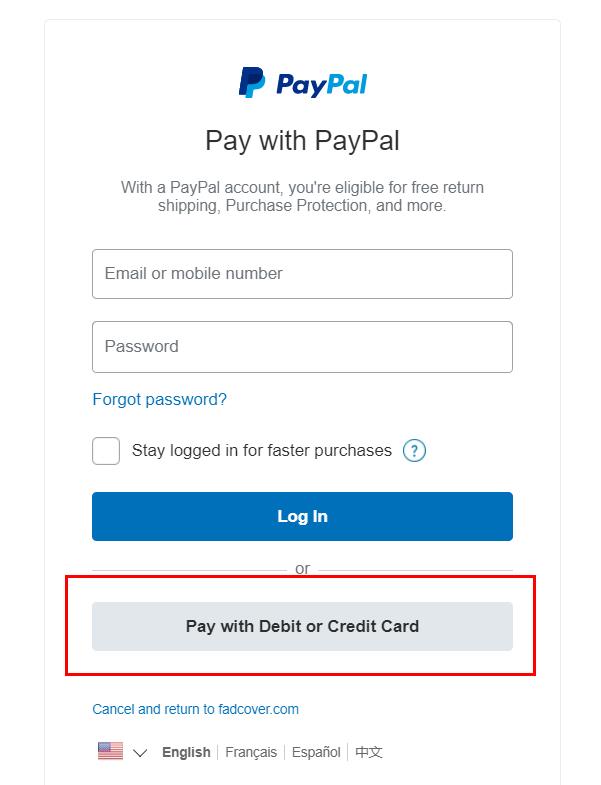 If your PayPal page looks as follows.
2) ENTER YOUR CREDIT CARD'S DATA
Address, email & phone number may also be requested depending on your country. When you are done, click on "PAY NOW". 

Attention: If you have any suggestion or you still do not understand any place, welcome to contact us: sales@fadcover.com.